Tape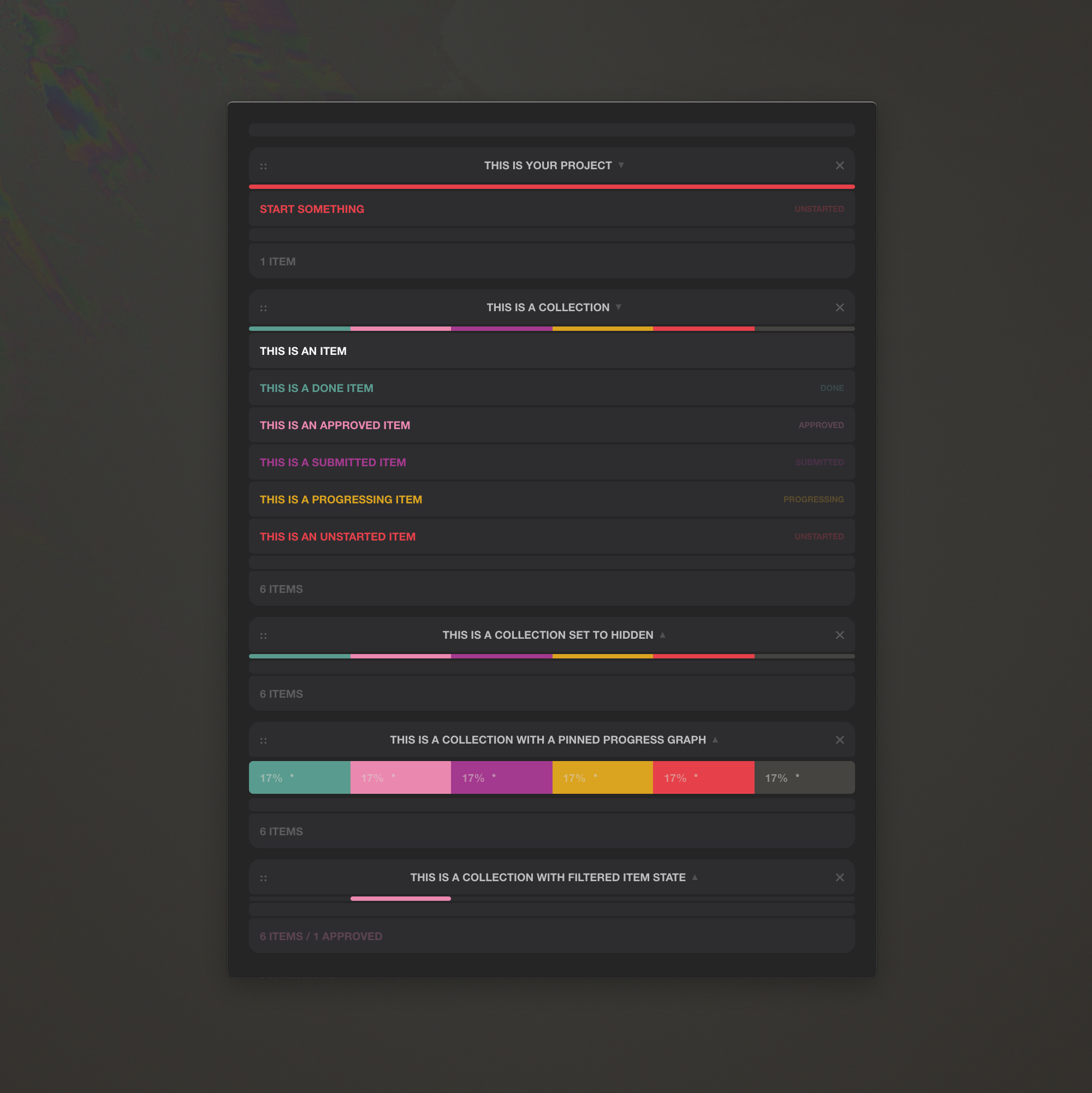 Tape 1.1.5
This release changes the functionality for removing Collections, as it was entirely too easy to do.
Now, you would remove any Collection by editing deleting the text—the same way you edit Items.
The X mark on the Collection serves another purpose that is not ready yet, and has been removed for now.
This release also includes various bug fixes.
START SOMETHING ▲