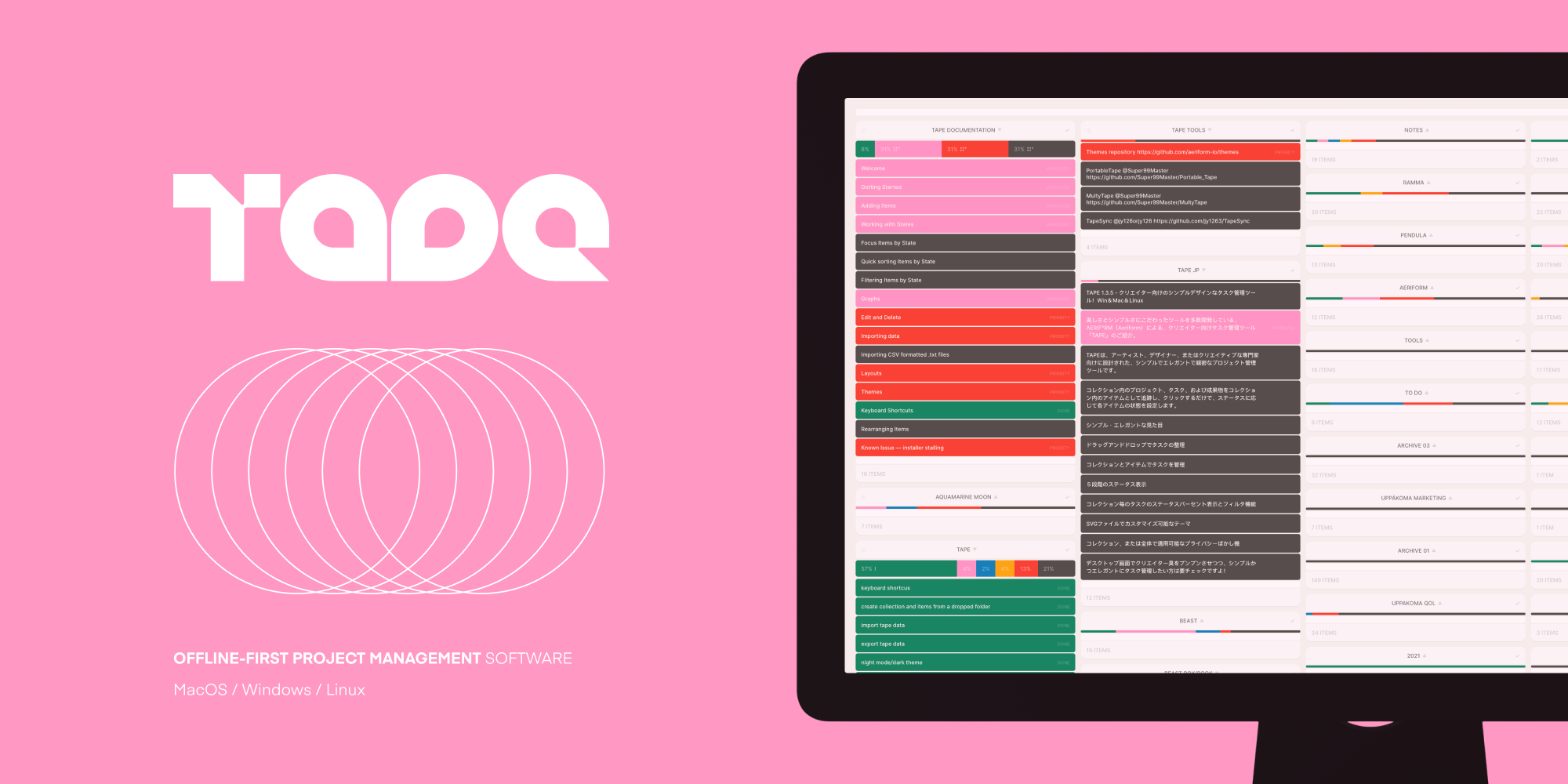 Tape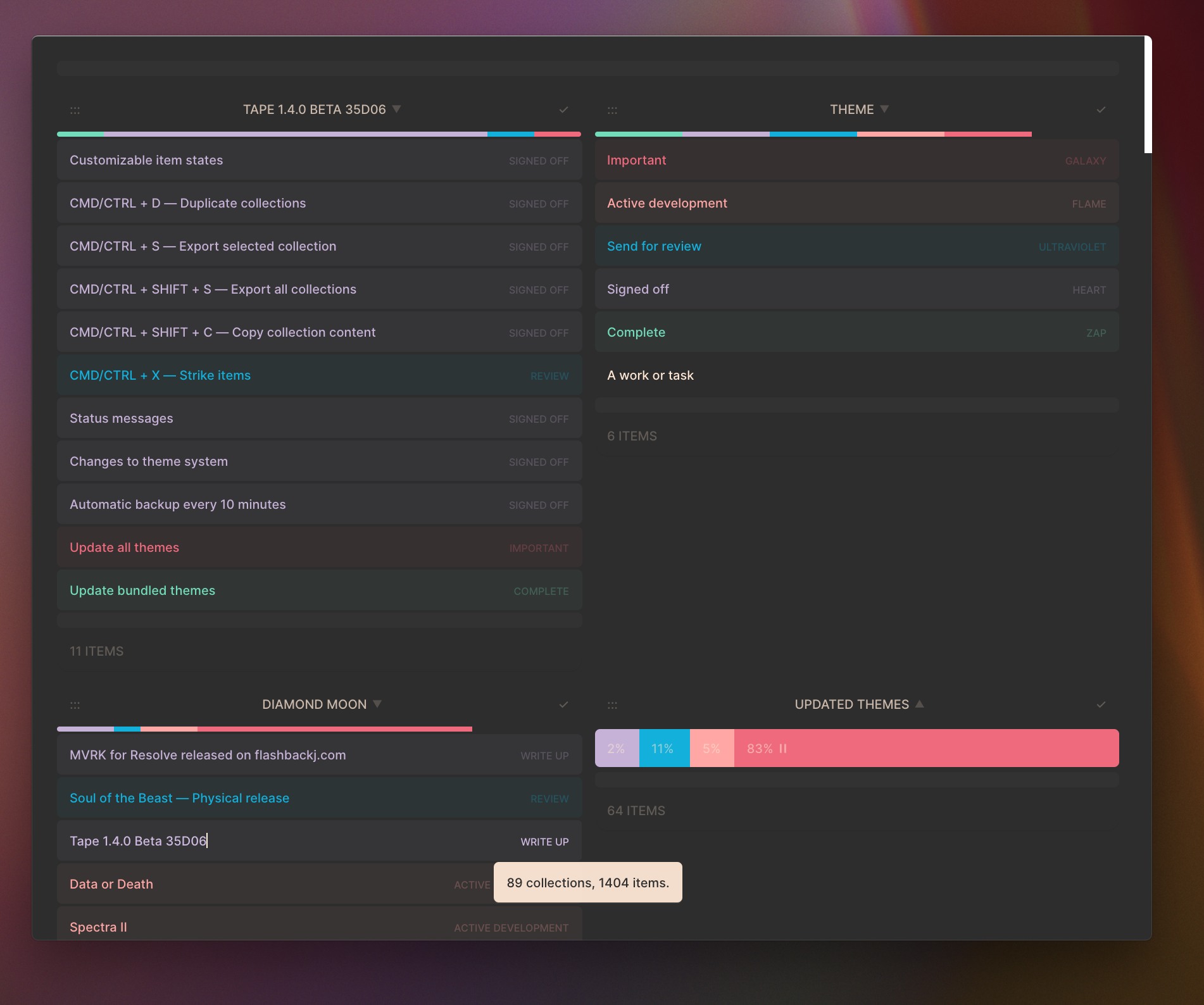 Tape 1.4 is now available in early access for our supporters.
This update is a step towards making Tape more customisable and tailored to individual workflows.
Item states can now be customised by editing the states property in template Tape .txt files.
+ Collections can be duplicated
+ Individual collections can be exported
+ Collection text content can be copied to clipboard
+ New Status messages
:: Changes to theme system and new styles
+ Automatic backup
:: Updated bundled themes
More work is planned before general release in the coming weeks including a means of editing states in app.
Aeriform is entirely funded from product sales and support. If you would like to support us https://patreon.com/aeriform or https://ko-fi.com/aeriform
Files
aeriform_tape_1.3.8_mac_r2021100601.zip
57 MB
Oct 06, 2021
aeriform_tape_1.3.8_win_r2021100601.zip
42 MB
Oct 06, 2021
aeriform_tape_1.3.8_linux_r2021100601.zip
56 MB
Oct 06, 2021