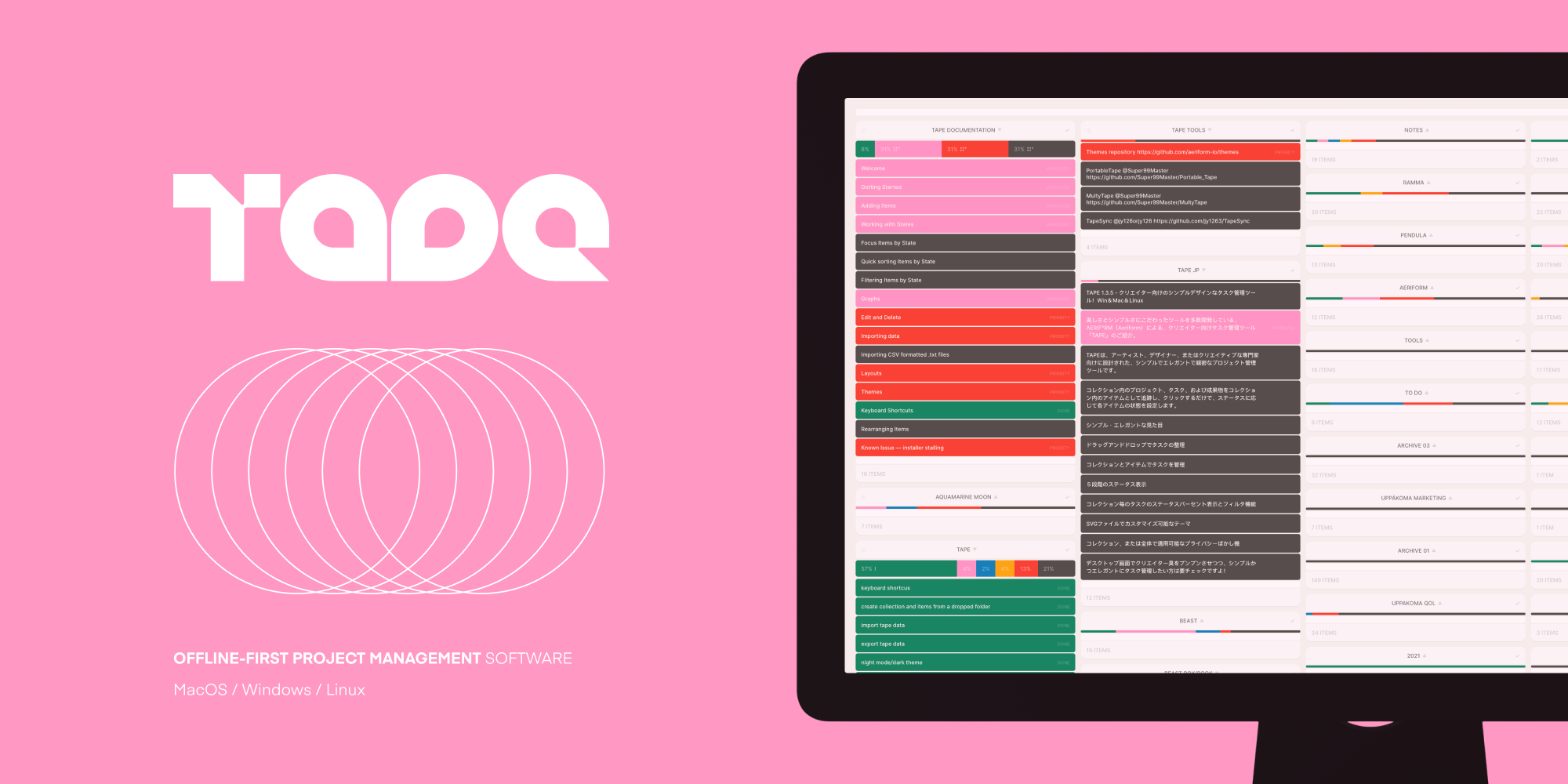 Tape
TAPE 1.3.4 (Patreon exclusive)
---
TAPE 1.3.4 is available for Patreon supporters.
:: Drag+drop sorting support for organising items in collections
:: Inter by Rasmus Andersson
:: Multi-line mixed case items
:: Keyboard shortcuts for changing states 0-5
:: Improved search and go-to
Aeriform is entirely funded from product sales and patron support.
That means, going forward, those that support us via Patreon and those helping to grow our Discord community will now be the first to get access to new builds with those seeing general release sometime later.
If you would like to support us https://patreon.com/aeriform