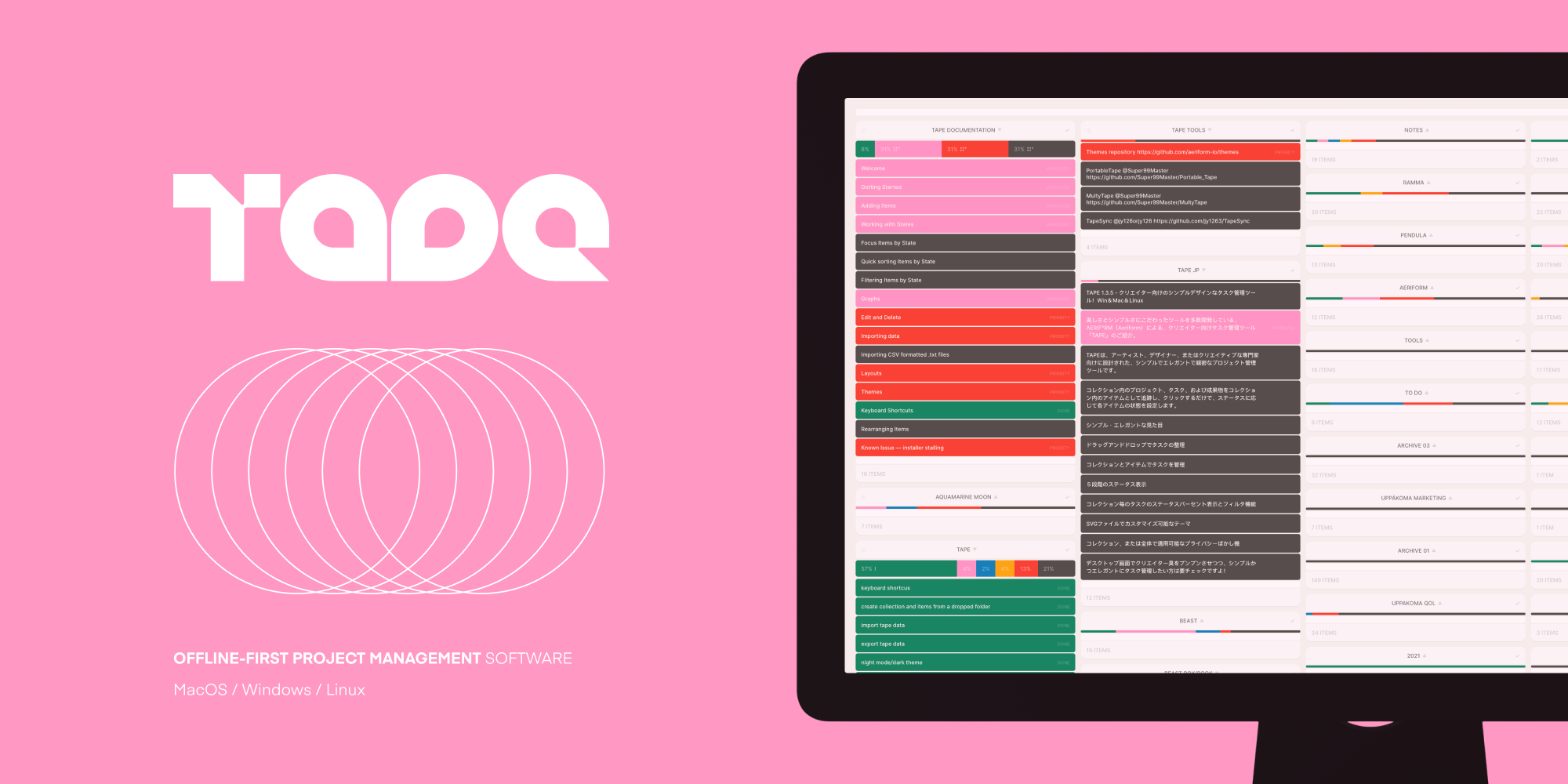 Tape
TAPE 1.3.3 (Patreon exclusive)
---
TAPE 1.3.3 has been released.
This update adds the long-planned and requested ability to reorder Items within and between Collections.
Aeriform is entirely funded from product sales and patron support.
That means, going forward, those that support us via Patreon and those helping to grow our Discord community will now be the first to get access to new builds with those seeing general release sometime later.
If you would like to support us https://patreon.com/aeriform