Tape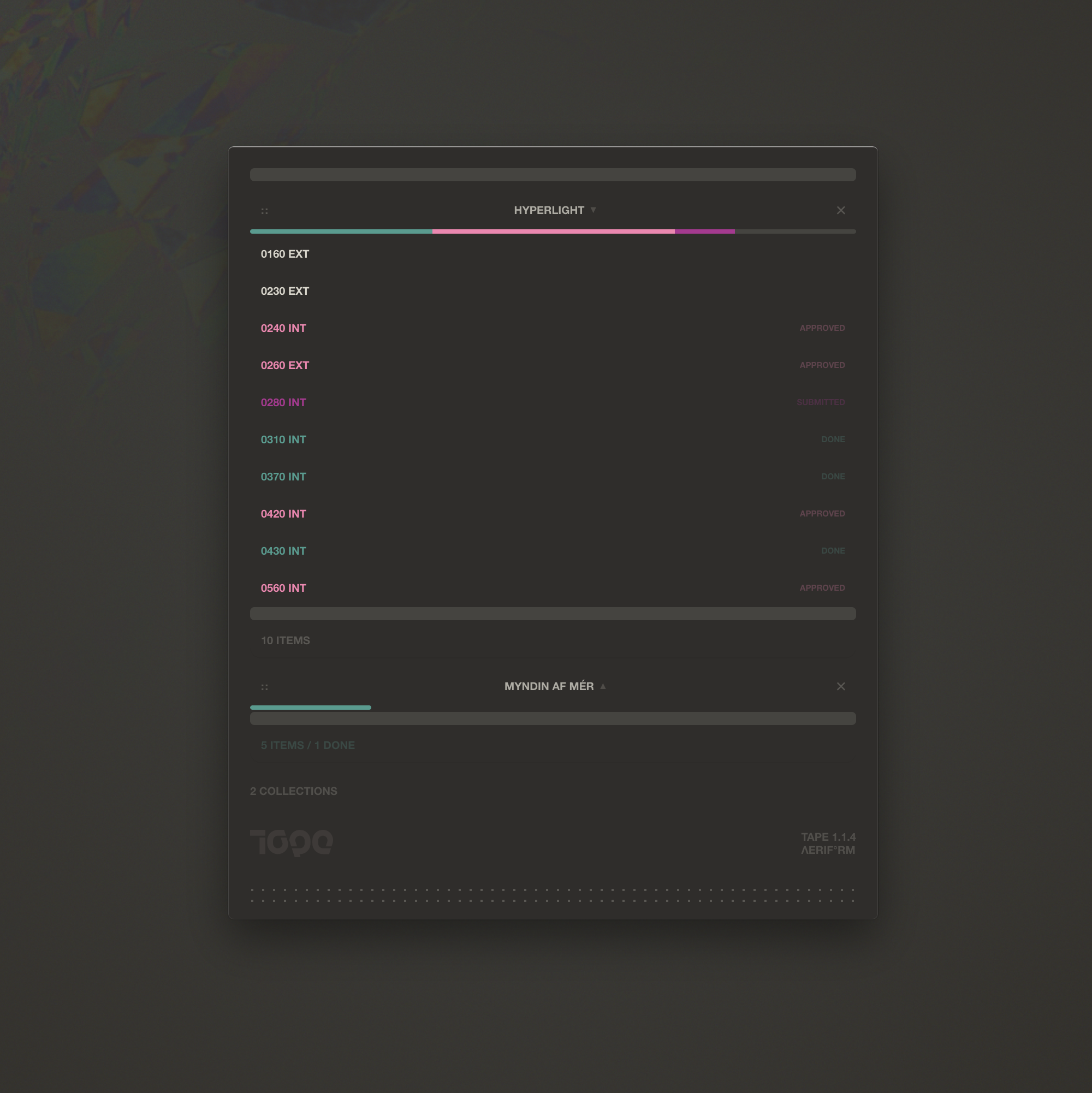 This release addresses some issues with themes and minor UI changes, and includes a number of additional themes.

As per the previous update, Tape is now part of the Hundred Rabbits' Themes Ecosystem and can use any of the themes available from there, in addition to the ones bundled with this release.
To load a theme, simply drag the .thm file into Tape. Cmd/Ctrl+T will reset Tape's default theme.
The Hundred Rabbits Themes can be found at https://github.com/hundredrabbits/Themes
START SOMETHING ▲
NOTE: Please remember to export your data (Cmd/Ctrl+E) before updating to avoid accidental data loss.
Files
aeriform_Tape_1.1.4_mac_r2018090601.zip
50 MB
Sep 06, 2018
aeriform_Tape_1.1.4_win_r2018090601.zip
37 MB
Sep 06, 2018
aeriform_Tape_1.1.4_linux_r2018090601.zip
52 MB
Sep 06, 2018