Tape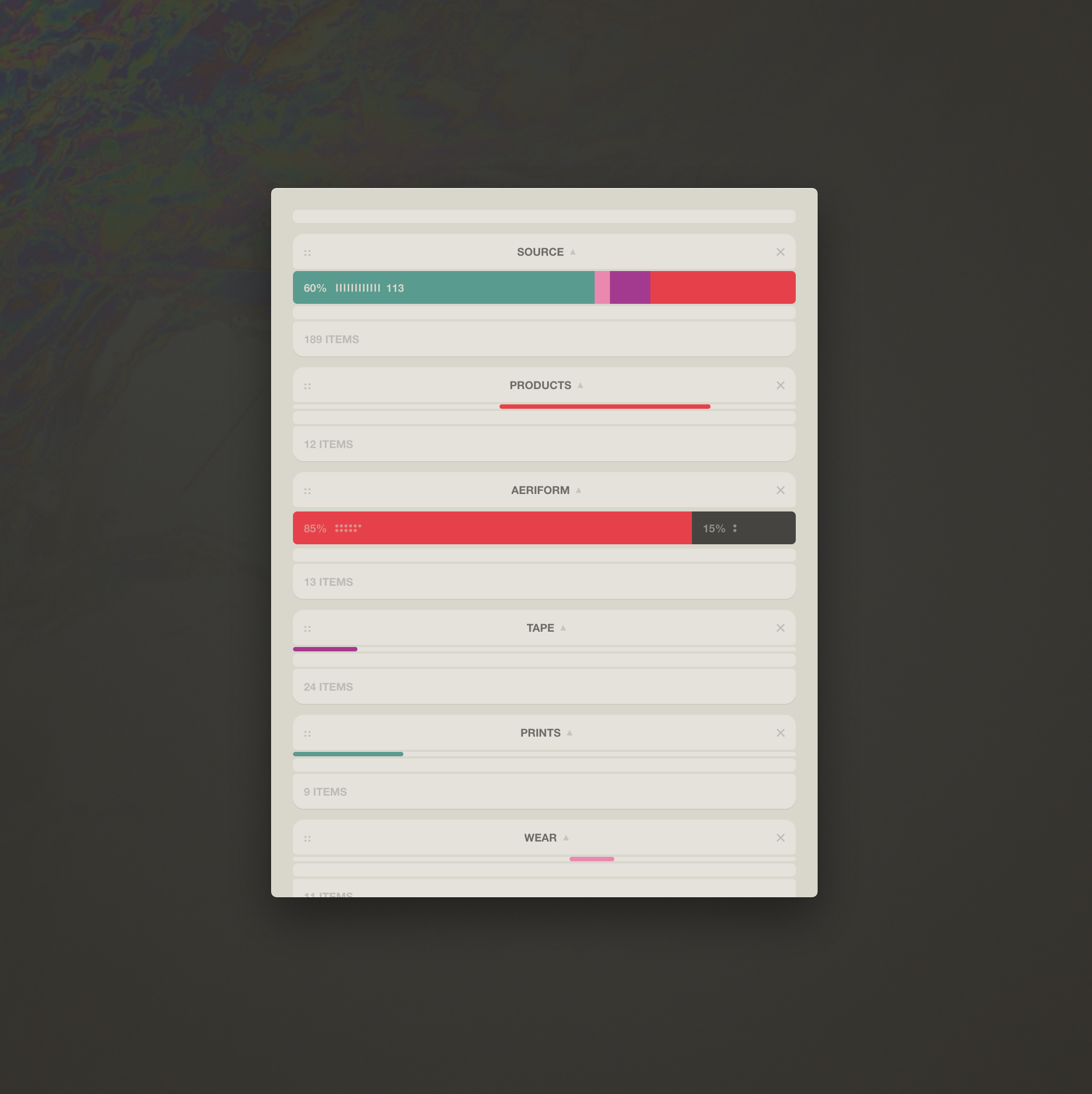 Tape 1.1.3
This release includes the ability to drop in folders from the file system, to create Collections populated with Items based on any files or folders found within. This allows rapid creation of Collections.
Exporting of Tape data is back, and now with the ability to import JSON files that contain Tape data. Cmd/Ctrl+E will export a .txt file to Desktop. Drag and drop the file to add it to Tape. The exported data is not dependent on the operating system, so can be easily shared.
Items in Collections can now be filtered by State. This allows for greater focus on priority work. Clicking any percentile group will filter it. Right click now pins the graph to remain fully visible.
UI fixes for how graphs are shown.
START SOMETHING ▲
Files
aeriform_Tape_1.1.3_mac_r2018082801.zip
50 MB
Aug 28, 2018
aeriform_Tape_1.1.3_win_r2018082801.zip
37 MB
Aug 28, 2018
aeriform_Tape_1.1.3_linux_r2018082801.zip
52 MB
Aug 28, 2018